"Remember that distance is not a barrier! Just believe!
That is our connection to Jesus Christ. This teaching is going to help you to improve your relationship with God..."
The word 'Apostle', in Greek Apostolos', means one who is sent out with specific instructions to do the will of the person who sent him. In other words, it is the Man of God that knows who he is, knows what he has to do and where he has to go.

He has a specific purpose in life because God has called him personally. The office of an Apostle is the only ministry that does not need to be under another mentor because the Lord is his mentor.
The Apostle is a man who, before he has entered into the ministry, has made a life covenant with God knowing that where the Lord is, there he will also be.
" If anyone serves Me, he must follow Me; and where I am, there My servant will be also; if anyone serves Me, the Father will honor him." John 12:26
The Apostle travels where the Lord sends him, always under the leading of the Holy Spirit in order to establish churches, support the believers and bring radical changes in the body of Christ, which is His Church.
The main characteristics of the Apostle are love and compassion, especially to the poor, the widows and the orphans. He is available for as much time as needed to see restoration, reconciliation and peace in the body of Christ.
" For though I am free from all men, I have made myself a slave to all, so that I may win more. To the Jews I became as a Jew, so that I might win Jews; to those who are under the Law, as under the Law though not being myself under the Law, so that I might win those who are under the Law; to those who are without law, as without law, though not being without the law of God but under the law of Christ, so that I might win those who are without law. To the weak I became weak, that I might win the weak; I have become all things to all men, so that I may by all means save some. I do all things for the sake of the gospel, so that I may become a fellow partaker of it." I Corinthians 9:19-23
The Apostle is not a beginner, but a man with experience and clarity whose advice is like a word of knowledge and wisdom to others. He is not frightened by the threats of the enemy because he knows that greater is He that is in him than he that is in the world. He knows that his life has no value of its own, but instead, he lives to fulfill the purpose of his life knowing how things will end.
"For to me, to live is Christ and to die is gain." Philippians 1:21
And because he is a holy man, the Spirit of God is working through his ministry.
"Now those who belong to Christ Jesus have crucified the flesh with its passions and desires." Galatians 5:24
He is not concerned about his own personal financial standing, but for the prosperity of the people of God because God has provided everything he needs.
"Or did I commit a sin in humbling myself so that you might be exalted, because I preached the gospel of God to you without charge? I robbed other churches by taking wages from them to serve you;" II Corinthians 11:7-8
The Apostle is that leader of God who has seen persecutions, trials and tribulations in his life and knows very well how to receive them as blessings, because he knows that God allows them to keep him humble and to bring much fruit.
" Because of the surpassing greatness of the revelations, for this reason, to keep me from exalting myself, there was given me a thorn in the flesh, a messenger of Satan to torment me—to keep me from exalting myself! Concerning this I implored the Lord three times that it might leave me. And He has said to me, "My grace is sufficient for you, for power is perfected in weakness." Most gladly, therefore, I will rather boast about my weaknesses, so that the power of Christ may dwell in me."
II Corinthians 12:7-9
He never forgets where God has taken him from and is always ready to confess what God has done in his life.
"I thank Christ Jesus our Lord, who has strengthened me, because He considered me faithful, putting me in to service, even though I was formerly a blasphemer and a persecutor and a violent aggressor. Yet I was shown mercy because I acted ignorantly in unbelief; and the grace of our Lord was more than abundant, with the faith and love which are found in Christ Jesus." I Timothy 1:12-14
He knows the signs of the times very well. He is gifted in stirring up the church of God to be vigilant and prayerful before the on coming challenges, because we all know as people of the last days that the Bible says that much will happen to the Church of Christ and to the world.
"Now we request you, brethren, with regard to the coming of our Lord Jesus Christ and our gathering together to Him, that you not be quickly shaken from your composure or be disturbed either by a spirit or a message or a letter as if from us, to the effect that the day of the Lord has come. Let no one in any way deceive you, for it will not come unless the apostasy comes first, and the man of lawlessness is revealed, the son of destruction,"
II Thessalonians 2:1-3
An apostle has the love of God and the spirit of cooperation with other ministries, and because of that, the church leaders consider him their father and have great respect for him. God never gives someone the right to publicly scold His Apostle because "without any dispute the lesser is blessed by the greater" Hebrews 7:7.
According to the Scriptures there are two kinds of Apostles, those who are sent from the Holy Spirit to do the work of God and those who are sent by a church as missionaries to serve the purposes of the church. Both are important but operate from different levels. Apostles sent by the Holy Spirit have specific gifts and operate at a higher level of the Anointing than missionaries. Apostles who are sent by churches do missionary work spiritually, but they mainly focus on helping with the basic physical and financial needs of the people, such as opening and maintaining orphanages or providing food and water.
Therefore, it is difficult to find genuine Apostles in bible schools because the Holy Spirit is the only teacher. As prophet Isaiah says in chapter 54:13 "All your sons will be taught of the Lord; and the well-being of your sons will be great."
When the Lord calls you, teaches you and guides you then what you hear from Him is what you speak to others. But when a person is taught in a bible school he becomes an excellent philosopher in the house of the Lord.
"For I would have you know, brethren, that the Gospel which was preached by me is not according to man. For I neither received it from man, nor was I taught it, but I received it through a revelation of Jesus Christ." Galatians 1:11-12
According to Ephesians 4:11, "And He gave some to be apostles; and some, prophets; and some, evangelists; and some, pastors and teachers;"
The apostle of God knows that he is given a five fold ministry and at any moment he can operate as a prophet, an evangelist, a pastor or teacher in the church of God. Demons fight this ministry very much because it brings revival and restoration. Their strategy is to plant evil thoughts in the minds and hearts of unstable Christians by telling them that "we don't need apostles today, they were for the days of Christ", or "believers don't have demons" and many other thoughts. The devil works with those unlearned and unstable in the faith, resulting in the men of God experiencing great rejection and persecution.
".... as also in all his letters, speaking in them of these things, in which are some things hard to understand, which the untaught and unstable distort, as they do also the rest of the Scriptures, to their own destruction." II Peter 3:16
According to the scriptures, most of the Apostles were persecuted and even martyred for the name of the Lord. They never relied on any form of human strength because they knew that wherever they were sent, the Lord would provide and protect. Today we see a different picture where many ministers have personal bodyguards and they are protected with guns and police authorities.
This is a picture that does not fit the biblical model of an anointed man of God. The anointing is really what makes the difference. The anointing and the leading of the Holy Spirit is all we need to do the work that God calls us to do. Apostle Peter is a great example for all of us, a man filled with the Holy Spirit and power. In the Book of Acts 3:1-6, he went with John into the temple at the hour of prayer. The anointed servants of God met a poor man who was lame from his mother's womb, asking for alms. From Peter's response we can see what a difference the anointing made on him. Knowing who he is, Peter says to the lame man: " Silver and gold I have none; but such I have give I thee: In the name of Jesus Christ of Nazareth rise up and walk."
Unfortunately, the body of Christ in our days portrays a different image. Without wanting to underestimate any servant of God, today we see too many ministers enjoying large financial prosperity and living a life of Hollywood. They are motivated by greed and they merchandise the anointing and the gifts for their own gain. They use their pulpits to manipulate the believers to give more and more finances, promising that their breakthrough is near. In 2 Peter 2:14, we see Apostle Peter talking about those who have a heart that works in these covetous practices. My advice to them is to change their style of preaching and when poor and disabled people come to them to tell them the opposite of what the apostle Peter said that: "Anointing I have none, but money I do." It is hard to believe that it's only the love of Christ that moves them and not a staged propaganda to move the hearts of the rich for financial support. If Jesus were following the same standards He would tell the rich man to sell all his riches and give the money to His ministry and not to the poor. Do not be deceived, but discern what is really of the Lord and what is not.
The true servants of God are led by compassion and the love of Christ, not by financial gain or the desire to glorify themselves. Sometime ago, I heard a minister of the Gospel say, " The miracles that you see in my ministry prove my Apostolic call", but then, all of a sudden, we saw that the churches he founded in the past, in a mysterious way, started to close down and the ministers that God gave him started to disappear without being able to control the situation. My advice to this minister is that he cannot say, "I am a problem solver". For me, you have unfinished business with God that needs to be taken care of and your proud heart needs to be humbled to stop the curse upon your ministry. The Bible contradicts you when you pronounce the miracles before the love of God."If I speak with the tongues of men and of angels, but have not love, I am become sounding brass, or a clanging cymbal. And if I have the gift of prophecy, and know all mysteries and all knowledge; and if I have all faith, so as to remove mountains, but have not love, I am nothing" I Corinthians 13: 1-2
Many times I see Christian leaders on TV, who publicize their charitable works. As believers, we have to know that the Lord said in His Word in Matthew 6:1-18, that there are three things we should do in secret: give alms (giving to the needy), pray and fast. God sees our good works that are done in secret and will reward us openly because what is done in secret has great rewards.
I don't know if you agree with the words you are reading as a reader of this book. I have no intention to expose in order to offend, but rather to bring correction. And by my nature I am a man that will do anything to avoid disputes and debates because I believe that God doesn't want opposition in His Church but words of truth that will bring deliverance.
Remember the harvest is ready but the laborers are few.
Pray for the Lord to send more people to minister to the World with Heavenly Anointing, Power and Authority.
THE DAY OF MY BIRTH
Since the day I was born, when the Lord brought me forth from my mother's womb into this world, I have continuously been at war with the evil spirits of darkness. I know the nature of my enemy concerning my birth through the details of what my mother told me, "On the day I brought you forth, there was an unexplained fire in the hospital, and the Fire Department had to take us out."
I now realize that the enemy of my soul, was not happy about my birth. After that, I found myself suffering through obstacles of demonic influence. I struggled with sleeplessness, dizziness and threatening dreams whenever I would lie down on the bed. In addition to that, I cried from unexplained pain in my body every night. I agree with what King David said "Behold, I was brought forth in iniquity, and in sin my mother conceived me." Psalm 51:5.
That is what we are, that is what we inherited.
My parents, Constantine and Maria, were simple people and could not explain what was happening to me, so they brought me to the local doctors. All my father's salary went to doctors and pills, but they could never diagnose the problems. Later on, when my parents began to talk to me, I found myself unable to talk, I was a stutterer.
This resulted in me growing up as a child who became shy and rejected.
My grandfather John was a priest in a small village a few miles outside of the city of Thessaloniki (Central Macedonia) working in an Orthodox Church.
He brought me to his church as a child, to be a little helper to him, but the problem remained the same, without solution.
As a child, I had always known in my heart, that something good would happen to me later and that I would not pass away in that same condition, so I always waited for God's intervention in my life.
MY CONVERSION
Then one day, Heavenly thoughts came into my heart that I must quickly go out of this religion to seek the presence of the Living God. I now know, as a servant of God, that faith sees the invisible.
I left the Church and went to the bottom of Mount Paikon and found a quiet place where I started to pray, believing that He who created me has an ear to hear and eyes to see me. I said, "I am here God because I am a little boy who has problems without solutions and I need help."
Then, all of a sudden, a Supernatural power came upon me that cannot be explained by the human mind.
I was not able to control my mouth and I began to speak in Unknown Tongues for two hours with songs of worship that I had never sung before.
I was not able to understand what happened to me but I was sure in my heart that it came from Heaven because I was feeling beautiful and peaceful.
After that, I jumped up and ran to tell my parents what happened to me, but they were surprised because they didn't have an explanation, yet they knew that my behavior changed. My mouth spoke very civil, not like before.
I spoke perfectly, without any stuttering problems.
Also, I found myself able to sleep and rest without any demonic influences threatening my life.
I felt light, free, and without any burden or guilt in my heart. I now know that salvation is the new life in the soul.
BACKSLIDE
Sometimes, the good things don't last long because everything goes to the Lord tempted and tested.
That happened to me.
Unfortunately, the enemy of my soul came and showed me the negative things of the world as if they were beautiful. It was a big mistake to believe his lie.
I got involved with the wrong people, doing wrong things.
This is the reason why evil spirits returned and my problems multiplied.
Voices came in my ear and told me that it would be better for me to kill myself in a local river and be released from my troubles.
At that time, I was twenty-eight years old, working in Germany as a professional furrier in my workshop, but without prosperity. The first peace of my heart left and I was unable to sleep. All my blessings were gone and I thought that I have to do something.
At that moment, great thoughts came into my mind to remind me of how blessed I was as a young boy when the Lord came in my heart to save me.
RESTORATION IN CHRIST JESUS
That is when I realized that it was my mistake to run away from God, thinking I could have a good life without Him.
So, I lifted my eyes to God and opened my heart and tears filled my eyes. I started to confess all the negative of my past, without keeping any offense in my heart.
I said to the Lord, "God, give me another chance."
That decision I made, to repent, determined who I am now.
Feeling weary from my past, I went to my apartment and slept straight from Friday evening to Monday morning.
I woke up because I had a strong dream.
I saw myself in my country and a voice telling me, "Prepare yourself, take your car and go back to your country and I will visit you there to give you a new direction."
MY PAST IS OVER
Once I returned to Greece I asked the Lord to provide for me a small apartment with only a little table, a chair and a bed. Soon after, a Christian woman approached me and offered me enough money to rent a small apartment with a little table, a chair and a bed, just what I had asked for.
I was so excited and learned from that experience that when the Lord sends, He provides and protects.
During those days of my new life in Greece, I was on my bed resting and thinking about my future.
All of a sudden, I saw with my own eyes (Open Vision) that the ceiling of my room was moving and I was able to see the Heaven and through the Heaven I saw a Man, full of Glory and power and love upon His face. I was thinking that I had never seen anything like this in my life.
He was far away and came closer and closer upon me, until He spoke in my heart and told me, "John, look at My hands, these are the signs from the Cross of Calvary showing that I passed away for you to have life today. You are My chosen vessel from your mother's womb and I want to use you for My glory to travel all over the world as My servant to bring the Good News on the Earth that I am the only Living God and Savior."
Then I saw that He was carrying a Book, and the book had a name, 'The Word of God' and He gave it to me and said, "Read it and do it and I shall be with you forever."
The Holy Spirit gave me time to read the Holy Bible, and my mind was very open and I understood things like never before, not just seeing Jesus as a historical Man.
Living close to God, I found that the trials and tribulations I began to face from religious people only made me stronger and more rooted, giving me purpose in my life. Then I came to see, as one who had been part of the rejected, that the Lord was promoting me from the level of salvation to another level of Spirituality called "Born Again Christian", where I found myself waiting for the Lord's guidance to show me how to work for Him as a servant, which I did.
GOD'S LEADER
I started preaching the Gospel in my city, telling the people to repent and confess that Jesus is the Living God and that He is going to coming soon on the Earth.
A few months later, the fruits of this action came as the Lord provided people around me who received and I gathered them in my house. That was my first group of believers. The characteristic of this first Church was love, as they were singing together and praying together. Soon after, the whole city and the surrounding area were under great revival and people spoke of how something new had happened at this time.
As we await the return of Christ, we need to remember that we are disciples of Christ and the Holy Spirit is our teacher.
"All your sons will be taught of the Lord; And the well-being of your sons will be great." Isaiah 54:13
IN THE OPERATING ROOM
During that time, the Holy Spirit also worked in me to bring me to another level of wisdom and knowledge, seeing that I needed help to be a better leader. Then I had a dream, a very beautiful and teachable dream. I saw a surgeon who told me, "John, I want to invite you to the operating room with me. I have to do open-heart surgery."
I went to the operating room where he started performing surgery on the patient. When I was in the operating room, I saw a bodily man covered with a white sheet, waiting for the doctor to operate on his heart.
Watching the surgeon carefully doing his work, I saw that the patient looked like me. I took permission from the doctor to lift the cover and see the man's face, I was very surprised and said to the doctor, "It is me." The doctor told me, "You diagnosed perfectly. I have to do surgery to take out all the negative from your past that dwells in your heart. Then I will refresh your heart with fresh water and I will close it up and give it back to you."
"And I will give them one heart, and put a new spirit within them. And I will take the heart of stone out of their flesh and give them a heart of flesh, that they may walk in My statutes and keep My ordinances and do them. Then they will be My people, and I shall be their God." Ezekiel 11: 19-20
THE DECISION YOU MAKE DETERMINES WHO YOU ARE TODAY
I want to encourage you with these words. "It doesn't matter what level you find yourself in, there's always another level to reach for. Nothing happens for nothing in your life, everything serves a purpose."
During those days when I was reading the Bible to become more teachable, I saw that Jesus had a big group of five hundred disciples.
Then I saw that there was another group of seventy apostles (Luke 10:19) who received a mission from the Lord to go out with authority into the nation of Israel to pray, to heal and to cast out demons.
There was also a smaller group of the twelve apostles. The difference was that Jesus was among them and each one had a name. Jesus spent three and a half years with them and then gave them a great commission to go all over the world to preach the Word of God with miracles, signs and wonders. (Mark 16: 15-18)
I also saw an even smaller group, different from the others. In this group were three apostles, Peter, James and John. They witnessed Jesus on the Mountain of Transfiguration in a different form, full of glory and light speaking with Elijah and Moses, two great leaders from the past. The three apostles were very surprised. I found that the disciples were not ready to understand Jesus in that different level of spiritually. Peter made the mistake by saying to the Lord that they have to make tents. My opinion is if you are to be in God's presence, then He has to speak and we have to listen.
I was thinking, as I read the Bible, that the Lord inspired me to see that in the beginning of my life with the Lord I was among the five hundred who rejoiced in finding their new life in the soul, carrying my Bible and testifying what the Lord had done in my life, and rejoicing because my name was written in the Book of Life. (Luke 10:20)
Then I found myself hungry to move myself to the smaller group of seventy, as an apostle sent to go in my country, from city to city, to testify what the Lord has done in my life and pray for those in need. And because He knows the desire of my heart, He moved me there and I was rejoicing in my new promotion. It was a good time with new experiences, but then I found myself still hungry for more, believing that God had something more for me in the future. The Holy Spirit moved my heart to pray to the Lord and ask Him to move me to the group of twelve because I saw that they carry their own names, they were more effective servants of God and the difference was that their Master spent time among them, to give them experience, to feed them, to teach them and in the end, He gave them the Great Commission to travel all over the world with miracles, signs and wonders. Then I received a message, "Yes, My son, this is your call to be an apostle to many nations. Love your local brothers, pray for them and leave them. I am sending you to the nations, as I did to my twelve apostles. But you must know that you will have to sacrifice many things to live in My circle. Sometimes, you must deny yourself in order to come to me with covenant to serve Me with all your mind, heart, soul and spirit. Do not worry that the people reject you, they already rejected Me. Trials, tribulations, and persecution shall be part of your life. "
I agree with Apostle Paul, when he said,
"I have been crucified with Christ; and it is no longer I who live, but Christ lives in me; and the life which I now live in the flesh I live by faith in the Son of God, who loved me and gave Himself up for me."
Galatians 2:20
READ THE STORY OF JOSEPH
As a leader of God, when I read the story of Joseph (Genesis 37 – 40) I realized that it was very helpful to me because I saw how I faced similar trials and tribulations as Joseph did. This great man of God faced uncommon challenges for thirteen years without complaining and murmuring. He stayed cool and calm knowing that it was not his real value.
He didn't jump into the dry pit to kill himself, somebody pushed him into it.
Later on, when the spirit of temptation came to him through Potiphar's wife, he overcame. Joseph believed there would be a new promotion from God in order to fulfill the purpose of his life. Even while he was in the prison, the Anointing continued to work for him, as Joseph served the Lord by explaining dreams and serving the people,
believing that there was something far more important than the present situation. Then I learned that when God leads you into the place of battle, you will find and defeat your enemies.
Joseph did not focus on where he was- in the dry pit, slavery or imprisonment.
The time came when the king saw in Joseph a man of excellence who had the wisdom of God. Afterwards, the king gave Joseph the ring to be the ruler of all of Egypt and to save his whole family. I say to you my dear souls, when God unravels His plans for your life, He designs events that cannot be changed.
PREPARATION FOR MISSION TO USA
In the year 1997, the Word of God came to me and told me that He had a new mission for me far away in a big country and that I had to prepare myself to go there. I went very skeptical in the beginning, my heart was not ready to leave my house, my family and my country. I had been living totally by faith. The Lord encouraged me by saying, "I will be with you and provide for you." When my mother saw that I was leaving, she told me that she had been saving some money and she gave it to me.
I had no American passport or Visa at that time, but I knew that if the Lord sent me, I had to go. I went to the United States Embassy in Athens and was surprised when the person interviewing me asked me if I had money. I told him that I had some money, but was going in faith, believing that the Lord would provide for me through unusual springs. He smiled with compassion and love and asked me, "What will you do in my country?" I told him, "The Lord sent me there to preach the Gospel. That is the reason why I am here now." I was surprised with his answer, "Praise the Lord, my brother, I am a Born Again Christian. Come back in three days and pick up your Visa for ten years.". It was unbelievable.
THE DREAM ABOUT THE ROTTEN GARDEN
I was already in the USA to fulfill the purpose of my mission, preaching the Word of God through the doors that God opened for me. I realized that in the beginning, I was not so happy because I found that leaders were under the spirit of showman, teaching traditions of man, preaching prosperity and that His presence was missing from many meetings. Yes, they followed Jesus, but denied His miracles. When the Holy Spirits saw that I was skeptical about how to be successful in my mission, I had a great dream.
I saw a garden far away with a fence around it. The Holy Spirit told me, "Go there, I want to show you something about that garden." It was beautiful, full of big watermelons, pumpkins, cucumbers and other vegetables that looked so delicious. I smiled as a leader of God, thinking the Holy Spirit was showing me that the Lord had sent me to work in a beautiful spiritual area. But, as I started to approach the garden slowly, I noticed that parts of the fence had fallen down. When I went into the garden, the same voice came to my ear and told me, "Pick up this watermelon and turn it upside down." When I picked it up, it was rotten and decayed, full of bugs. Then I went over to the cucumbers, they too were all rotten. Then I went to one of the pumpkins, yes, it was big, but when I turned it over, it was all rotten. One by one, I was surprised to see the whole garden was not as beautiful as it looked. The Lord told me, "I brought you to this country to work with me as a servant, to heal and deliver those who are not this rotten, but are fixable, work with them."
After I saw the vision of the garden, the Lord encouraged me with the words of Jeremiah,
"Now, gird up your loins and arise, and speak to them all which I command you. Do not be dismayed before them, or I will dismay you before them." Jeremiah 1:17
INSTRUCTION IN RIGHTEOUSNESS
After being in the USA for twenty years serving the Lord of Miracles in the Prayer Line of Liberty in USA, I received this message, "God is expanding you, but it won't come by the way you expect it. It will come through the seeds you have nurtured. You will reap a great harvest, not a blighted harvest. Continue to do what you are doing, take care of My wounded souls and help those who are in need, new things will spring forth."
MY ADVICE
Your assertion remains suspicious, until confirmed by real situations (that is trials or temptations).
A real servant of God is someone who does not worry when trials, tribulations and attacks come, but one who worries when there are only cool Runnings in His life.
But, do not push the circumstances of God to be a leader. If Jesus needs you, He is going to find you.
King David says "I waited patiently for the Lord;
And He inclined to me and heard my cry. He brought me up out of the pit of destruction, out of the miry clay, And He set my feet upon a rock making my footsteps firm." Psalm 40:1-2
John Zavlaris


COME TO JESUS WITH COVENANT
If we look at our old life,many of us can see that we were trapped in our works, in our fasting, and in our meditations. We thought that God loved us for what we were doing. If you look closely into the Holy Bible and study the earthly ministry of Jesus as a man,you will see that He remained in the covenant that He had with God his father. The covenant was abolished so that the age of grace might come. But the law of God was not abolished because the law is holy.
Matthew 5:17
"Do not think that I came to abolish the Law or the Prophets; I did not come to abolish but to fulfill.
The rainbow was a sign of covenant between God and Noah.
Genesis 9:8-13
Then God spoke to Noah and to his sons with him, saying, "Now behold, I Myself do establish My covenant with you, and with your descendants after you; and with every living creature that is with you, the birds, the cattle, and every beast of the earth with you; of all that comes out of the ark, even every beast of the earth. I establish My covenant with you; and all flesh shall never again be cut off by the water of the flood, neither shall there again be a flood to destroy the earth." God said, "This is the sign of the covenant which I am making between Me and you and every living creature that is with you, for all successive generations; I set My bow in the cloud, and it shall be for a sign of a covenant between Me and the earth.
Covenant means absolute submission towards the Almighty God, for better or for worse,and this is what the heroes of faith showed us in their way of living. If you go to Christ without covenant that relationship cannot stand the test of time.
In the book of Ruth we can see what it means to have a relationship of covenant. The only relationship that God approves of isa mutual relationship from both sides. All heroes of the Bible had a covenant with God because God came to them first with a covenant.
Ruth1:8-18
And Naomi said to her two daughters-in-law, "Go, return each of you to her mother's house. May the Lord deal kindly with you as you have dealt with the dead and with me. May the Lord grant that you may find rest, each in the house of her husband." Then she kissed them, and they lifted up their voices and wept. And they said to her, "No,but we will surely return with you to your people." But Naomi said, "Return, my daughters. Why should you go with me? Have I yet sons in my womb, that they maybe your husbands? Return, my daughters! Go, for I am too old to have a husband. If I said I have hope, if I should even have a husband tonight and also bear sons, would you therefore wait until they were grown? Would you therefore refrain from marrying? No, my daughters; for it is harder for me than for you, for the hand of the Lord has gone forth against me."
And they lifted up their voices and wept again; and Orpah kissed her mother-in-law, but Ruth clung to her.
Then she said, "Behold, your sister-in-law has gone back to her people and her gods;return after your sister-in-law." But Ruth said, "Do not urge me to leave you or turn back from following you; for where you go, I will go, and where you lodge, Iwill lodge. Your people shall be my people, and your God, my God. Where you die, I will die, and there I will be buried. Thus may the Lord do to me, and worse, if anything but death parts you and me." When she saw that she was determined to go with her, she said no more to her.
Aslong as Ruth's and Orpah's husbands were alive, they were faithful with good behavior and obedience to the institution of marriage. When their husbands died Naomi prayed from the bottom of her heart for them to be free and remarry.
Ruth 1:13
"would you therefore wait until they were grown? Would you therefore refrain from marrying? No, my daughters; for it is harder for me than for you, for the hand of the Lord has gone forth against me."
She was saying to them that she is grieving and she cannot be a help to them anymore. There was no reason anymore for the daughters-in-law to fight for when these words were coming out of Naomi's heart. Orpah left with Naomi's blessings not curses. There wouldn't be a Ruth without a Naomi. There wouldn't be an Isaac without an Abraham, a Joshua andCaleb without a Moses, nor an Elisha without an Elijah. Now the question is:how come Orpah left and Ruth stayed? This is because Ruth was different from Orpah. Ruth said, "It doesn't matter if you grieve more if I stay with you, I will stay with you any way."
Orpah, when she heard that her mother-in-law had nothing to give her, left to her country, to her religion, to her gods.

If you see this according to man's point of view, Orpah did not want to make her mother-in-law more bitter than she was. In the Holy Scriptures we have the "Good" and the "Excellent". Where do you want to belong? The difference between Orpah and Ruth was that Orpah expected to receive a reward from man. One left in peace and no twith pain in her heart. Ruth did not expect a reward from man. Whatever she did, she did for God and not for man.
Ruth entered into a marriage institution with Naomi's son with covenant. Because a perfect Christian marriage is the union of 3 people: 'God, man and woman'. But Ruth did the best and God rewarded her. God provided for her through Naomi.
If you want to receive "The Excellent" from God, you have to enter into a relationship of covenant with Him. And this kind of covenant it is nota matter of words, but of the heart. When you understand what covenant means then you will stay faithful until the end.
How do you recognize those who have made a covenant with Christ? You can recognize them by how they handle their difficulties, their trials, persecutions, in their poverty, and in their sufferings. In the difficult times, they receive more strength, more stability and a strong desire to follow God.
The first thing that God does, when somebody comes to Him with covenant is to give rest and peace inside their heart, whether He heals them or not, even if He gives them prosperity or not. We don't just go to God for healing or for a miracle, but for a lasting relationship.
The scriptures say that for you to know where you are going, you have to know where you are coming from. To know where you are going you have to disconnect with your past and your old paths.
The word of God says, "Seek first, the Kingdom of God and everything else will be added to you." The trials that a man of covenant is going through is the best time to prove where a man of covenant is going. We wouldn't ever know Ruth if she did not go through these difficult times in her life. If your life has a new direction, then there is hope. Mistakes are correctable because God turns evil into good. Ruth is a good example to others to show them the right path to follow.
A man of covenant is the one that gives all for all, one of perfect submission to God and the Word of God,in the good times and the hard times. A man of covenant doesn't look for alter natives. He doesn't look for a house, because his house is in heaven. Ask Abraham and he will tell you:
Hebrew 11:9-10
"By faith he lived as an alien in the land of promise, as in a foreign land, dwelling in tents with Isaac and Jacob, fellow heirs of the same promise; 10 for he was looking for the city which has foundations, whose architect and builder is God."
A man of covenant does not seek the earthly things, but the things above. Come to Jesus with a covenant if you don't want to become a betrayer. The Bible says, that a covenant is something that cannot break or be removed because of the difficulties that you are encountering. When you are in a covenant relationship with God, the uncommon challenges will make you draw nearer to God. When you come to Jesus with a covenant, you stop asking others for direction in your life because you know who you are and where you are going. You already have the answer in your heart. You never doubt God and His provision, and you cannot compare yourself with others. You cannot live a worldly life because Christ is your life. The peace that you will enjoy will come from Jesus and not from the world. Money will be from Jesus and not from the world.
There is price to pay to be able to maintain this relationship with Jesus. When you are in a covenant relationship with the Lord, He supports you in every decision and position you take in life. The people who have a covenant with God do not repeat their sins, they do not betray God, they lack nothing, and they need nothing. Daniel passed through the lions because he was a man of covenant, and Paul lost his head his head in Rome because he was also a man of covenant.
Everyman and woman of the Word of God had a covenant relationship with God. That's why their relationship stood after the many trials and tests that they went through.
I met the spirit of Internet
I see that in our days there are many websites that belong to that part of people that are called Christians. I have been observing and I can say they are not Christian websites.They post very easily many things of their personal life that they should not,they give personal information to strangers and they trust them like if they knew them for many years. And after a while they are very surprised for the consequences of those connections. Many confess that they have lost their sleep, they find themselves in hot temper and in many cases all of a sudden they face serious problems that they did not expect but indeed puzzled about how to find the solution. Without of course being aware that Satan is the one that is hiding behind a benevolent figure with sweet words.
Beloved Christians, ignorance is not our ally.
During a mission I had in Brazil, the Spirit of the Lord spoke to me with these words:
" You will meet the Spirit of Internet, for this reason I want you to preach to my children this message because many young people are addicted to the Internet ".
The same night I had a dream,I saw a beautiful woman in my sleep inviting me by name to her palaces. When Ifollowed her I noticed that I was going down the stairs to a basement in a peculiar palace with many rooms. Each room had its own mission and situation.Some of the activities of the people who went there were: songs, voices,drinks, conspiracies. I also noticed that as I was going down the stairs observing the spaces, the lights became more intense, the music and the situations brought me great restlessness. I even saw when the lights fell upon this woman that she was not wearing undergarments because her silk and woven dresses were transparent.
Indeed as I was approaching towards her, her clothes were touching me and made my character change for the worse. When I realized that I had to leave this place as fast as I could the Spirit of the Lord explained to me " you just understood the mission of this woman, who has the power over many victims and those who believe in her lies are already in trouble." I immediately understood that although technology is a gift from God, the misuse of the Internet make the life of many people difficult.
The next day after my confession I went to my computer and with the assistance of a specialist I erased every website that I visited either by mistake or willingly and every poor communication which intended to lead me outside the Truth of the Gospel of Jesus Christ.
At this point I would like to tell you that what helped me was the Book of Nehemiah Chapter 3 where it talks about "Rebuilding the Gates of Jerusalem". I saw that there was also a gate where the people of Israel had to throw their trash. I understood the meaning of that scripture and I put in practice what I had to do like a Spiritual Israelite. I took the waste basket and threw in there all the things that represented a different world, than the one that I was trying to build with the help of the Lord. Things like religious icons and statues, items of sin, cassettes and books with teachings without the Anointing of the Lord and many other.
The amazing outcome of the story was that I experienced the spirit of satisfaction that came inside of my heart and the peace of God like never before. And when I went back to my laptop to serf on the Internet I had a great joy in my heart. There I understood that technology is a gift from God to man but the poor choices are made with Satan's finger, for which the Holy Bible says that he comes to steal , to kill and destroy.
Advice from the Author
Avoid to post on the Internet pictures of your children, your house, your business, thoughts for your future plans and any information that concerns your finances or your relationships with your family environment.
As a Christian help your friends and those who need your support but stay away from the wolves that come with sheep's clothing.
STEPS OF SPIRITUAL
WARFARE
We need the spirit of a true worshiper; true worshipers are people of action. Since warfare is necessary, we need the spirit of a warrior to enter into the field of battle. It is in this battlefield, that you will meet Jesus Christ and He will address your situation.
The following are steps that we need to take in order to become a warrior:
1. Purification: Numbers 31:21, 22 - Purify your life with the Word, purify yourself with water and fire and receive trials as God's blessings. Everything has to pass through water and fire—two great heavenly products from God. All true warriors of God are born-again, but not all born-again people are warriors. Believers receive the baptism of water and for those who are warriors; the baptism of fire comes upon them as well (the fire of the Holy Spirit is a necessary element to be successful in the battle). Satan's goal is, to bring you into the level of disappointment so you may curse God. He attempted to do this with Job in the Bible. Will you "curse God and die or will you rise above the challenge, as Job did"? When you face Goliath as he threatens and demotes you, what will you do? Your reaction is the test that will determine whether you are indeed a true warrior. Your purification depends on the decision in your heart to make the Word of God, the standard of your life. In other words, the decision of your heart reveals your level of purification. If you check your life and your see that you are stagnant, it means that your have become comfortable with your problem. You have to move. Move! Don't be stagnant. Stand up! Speak with the anointing; you have it because you are an amazing heavenly product that God qualified to move into the fire for purification. Ask the Lord, "I want to purify my life with the water and the fire." The weapons of a warrior must be clean, purify them! Our gifts--demonstrated love, compassion, etc.—are our weapons. In I Thessalonians 5:23 Paul tells us to be sanctified-- spirit, soul, and body—to be blameless. Your body belongs to you and your soul belongs to God. Tell the Lord, "Lord, I am not happy about my past; I want to purify my life."
2. The Law of the Wilderness: Exodus 13:17-18 – The path to freedom from sin. There are two types of wilderness; individual and group. Sometimes you pass through it alone and only you know it, sometimes you pass as a group. Israel passed the wilderness together. Keep in mind that we do make mistakes and they cost us because restoration takes a long time—become teachable and learn from your mistakes rather than repeating them over and over again. Pray before you call people or answer a call or request; don't allow their "mess" to come on you because they are not really ready to humble themselves to the Lord. They can actually become an instrument of Satan against you, the warrior. Seek God's council as to whether it is a mission from God or a response from the flesh or emotion. In Matthew 4:1 we see an example of a personal wilderness experience. Jesus went through the wilderness by the power of the Holy Spirit. It is a law of Heaven that the Church has to pass through the wilderness (where you will meet snakes and scorpions) but if you succeed and pass what has been written for you to pass, it will become an area of blessing in your life. (Glory be to God!)
3. Know that you have authority (through Jesus Christ as Mediator): Philippians 2:5-11. Know and believe that when Jesus says all authority has been given to you, it is true. The mind of Christ is in you, every knee will bow and every tongue will confess that Jesus is Lord. Jesus came in earthly form (as a man) with humility, sincerity and simplicity to be able to relate to humans. If He had come in all His glory, He could not have approached our lives and our souls. His Holy Fire would consume us. Through Jesus as Mediator, today we have access to God. Submit your life to the Lord and receive the authority He gives you. Especially in your trials, know that Jesus loves you so much that He manifests to you as a friend. You have that authority of Christ as Mediator of your life.
4. Live a Holy Life: It is necessary in order to be a warrior. Hebrews 12:14- Without sanctification, no one will see the Lord. Leviticus 21:16 – 23 - Christ will not use wounded soldiers. Have compassion on the wounded. There's also spiritual healing, which is more important than physical healing. Healing the spiritually handicapped is more critical. God wants people to be clean in the spirit as well as the flesh. A Priest has to be whole.
5. Unity of the Body: Ephesians 4:16 – "From Him the whole body, joined and held together by every supporting ligament, grows and builds itself up in love, as each part does its work." This is for the building up of itself in love. For example, a car will never work if one main part is missing. There are no 'independent' parts. The whole body functions because every part is doing a specific job, uniquely designed by the Master. A smooth-running 'machine' must flow with love.
6. Spirit of Wisdom & Knowledge: Ephesian 1:17-18 – We need to ask God to give us this spirit of Wisdom and Revelation in order to know Him better. There exists "spiritual eyes" in our hearts that must engage our soul and body. We are not ostriches who bury their heads and cannot see. Our eyes are open! We must also know about our inheritance in Christ, Jesus. (Love all people but trust only God. Remember that today the Holy Spirit—our Counselor—is available to us all the time).
7. Prayer: Mark 9:29 – In the original Greek Bible, this verse only mentions prayer not fasting (that was added later). As Christians we are certainly called to fast. But we should understand its function better. When you fast, you actually stay back and prepare for the battle, you're not fighting as a warrior. But it is by praying that you will engage and be able to fight strong demonic forces in the battlefield. Jesus set an example for us as He prayed in the garden of Gethsemane, where the intensity with which He prayed, caused Him to sweat blood. We must understand the importance of continuing to the finish, rather than giving up.
8. Self-denial - This is the most important step for a warrior because it may determine whether we miss God or not. If we are engaged in doing just what we want or feel and going only where we want or think, rather than seeking God's will for us, we can be in the wrong place at the wrong time, doing the wrong thing (even if it seems right in our eyes). God desires "obedience rather than sacrifice", obedience leads to righteousness. It is critical for the warrior to take care of his spiritual responsibilities—first, self-denial. Take a look at Daniel, Shadrach, Meshach, and Abednego who gave up everything! (Hebrews 11) God asked Abraham for his son, not for a lamb or a god or a cow. He asked for his only son, the son of promise. Are you willing to put your "Isaac" upon God's altar? Can you deny yourself the necessary things in order to enter into the field of battle for the victory?
Don't allow the cares of this world or the problems you face, to take over your life. As a warrior that the Lord has made whole and having taken all the necessary steps,
enter into the battlefield; stand and fight the good fight of faith, with Christ Jesus as your captain. Remember that every knee will bow and every tongue will confess that He is LORD!
As Christians, we must be aware that we are not unknown people, but that we are the children of God. According to the Holy Bible our Heavenly Father has adopted us through His Son Jesus Christ. By receiving this message you will be able to rest in the assurance that you belong to Jesus and that He is your Savior. In the difficult times of your life, when you pass through various trials and tribulations, you will be able to comfort yourself and those around you under His presence.
Adoption is the act of leaving one's natural family and entering into the privileges and responsibilities of another family. There are some regulations and requirements from the law for those that want to adopt a child. One of them is to give to that child an inheritance. The law protects the adopted children and makes sure that they are well taken care of. Sometimes parents reject their own children because of their bad behavior but you cannot do that if you have an adopted child. You will find the law against you. Just as people have made laws to protect adopted children, so much more has our Heavenly Father who has adopted us for eternity. We are His children in good times and in bad times. Whatever challenges you are facing, know that God is your covering. Fear not, because you are adopted by the Holy Spirit to be a child of God forever.
In the Bible, adoption is one of several family-related terms used to describe the process of salvation and its subsequent benefits. God is a father who graciously adopts believers in Christ into His spiritual family and grants them all the privileges of an heir. Salvation is much more than forgiveness of sins and deliverance from condemnation; it is also a position of great blessing. Believers are children of God. In the New Testament, laws and ceremonies for adoption were part of both Greek and Roman society. To people with this background, the adoption metaphor in the New Testament was particularly meaningful. The Greek word for adoption (Eothesia) means to "place as a son" and is used only by Paul in the New Testament. Paul describes how New Testament believers become children of God through His gracious choice. " Blessed be the God and Father of our Lord Jesus Christ, who has blessed us with every spiritual blessing in the heavenly places in Christ, just as He chose us in Him before the foundation of the world, that we would be holy and blameless before Him. In love He predestined us to adoption as sons through Jesus Christ to Himself, according to the kind intention of His will, to the praise of the glory of His grace, which He freely bestowed on us in the Beloved. In Him we have redemption through His blood, the forgiveness of our trespasses, according to the riches of His grace which He lavished on us." Ephesians 1:3-6
God has blessed us already with every spiritual blessing. Any situation here on earth cannot affect us, what we need is to increase our faith to be able to overcome all challenges, obstacles, trials and tribulations. Every trial that we go through approves that we are children of God. When our Heavenly Father sent Jesus on the earth He suffered many things to be ready for His ministry of healing, deliverance and breakthrough.
The believer's adoption as a child of God was determined by God from eternity: God "predestined us to be adopted as his sons through Jesus Christ". This adoption is not the result of any merit on the part of the believer, but solely the outworking of God's love and grace. We have been chosen from our mother's womb, before the foundation of the world, to be holy and without blame. Because of Christ we are holy and blameless. When we belong to Him, through Jesus Christ, God the Father looks at us as if we had never sinned. Holy is the person that does not open the door to sin in his life. Holy is the person that has been set apart, they are the ones who have been dedicated and consecrated to God. When you are Holy, you are different and you reflect the character of Christ. Your behavior is different and that behavior will become your spiritual weapon to bring your God and your Church into the hearts of others. Satan is the one that is always working against the believers to bring blame. We should always be aware of his strategies and his traps.
When we study the book of Hebrews we see that the blood of Jesus is different from other bloods. Jesus was the perfect sacrifice and had the power to redeem us from sin. He offered His blood and we have to resurrect in our hearts the moments of His sacrifice on Calvary. Only the Holy Spirit can reveal to us how God gave His son as sacrifice of sin for all humanity.
God tested Abraham, one of the greatest heroes of faith, by asking him to sacrifice his son Isaac. Through his obedience to God he saw the provision of God. It was a foreshadow of God giving His only begotten Son to die on the cross for our sins. After that test, Abraham became the father of faith. Every test has a purpose in life, for this reason we should learn to receive every affliction as a blessing. Everybody is tempted to a measure, according to how much he can bear, as we read in I Corinthians 10: 13 " No temptation has overtaken you but such as is common to man; and God is faithful, who will not allow you to be tempted beyond what you are able, but with the temptation will provide the way of escape also, so that you will be able to endure it." In the book of Romans 8:12-17, we can get more understanding about Gods adoption. " So then, brethren, we are under obligation, not to the flesh, to live according to the flesh— for if you are living according to the flesh, you must die; but if by the Spirit you are putting to death the deeds of the body, you will live. For all who are being led by the Spirit of God, these are sons of God. For you have not received a spirit of slavery leading to fear again, but you have received a spirit of adoption as sons by which we cry out, "Abba! Father!" The Spirit Himself testifies with our spirit that we are children of God, and if children, heirs also, heirs of God and fellow heirs with Christ, if indeed we suffer with Him so that we may also be glorified with Him."
The reality of the believer's adoption into the family of God is that they are released from the slavery of sin and the law and they are given a new position as a free heir of God. When you live after the flesh you have no future because you cannot breakthrough your circumstances. The flesh is not able to go through the narrow gate, which is getting more narrow each and every day. When you live by the Spirit then you have the victory because living by the Spirit is your spiritual weapon to breakthrough against the flesh. Those who are led by the Holy Spirit are called sons of God.
Entering into salvation brings the rights and privileges of free Sonship: "For you did not receive a spirit that makes you a slave again to fear, but you received the Spirit of Sonship. And by him we cry, 'Abba, Father'. Paul tells the Galatians that Christians were redeemed from the law so that they might receive adoption as sons. As a result, the Holy Spirit comes into the believer's heart crying, "Abba, Father". The seal upon your life that proves you are adopted is the "ABBA FATHER". " But when the fullness of the time came, God sent forth His Son, born of a woman, born under the Law, so that He might redeem those who were under the Law, that we might receive the adoption as sons. Because you are sons, God has sent forth the Spirit of His Son into our hearts, crying, "Abba! Father!" Therefore you are no longer a slave, but a son; and if a son, then an heir through God." Galatian 4:4-7
As adopted children, we become heirs of God and heirs with Christ and as partakers of His sufferings we will also be glorified with Him. Let us remain faithful and obedient until the end, so we can partake of the complete manifestation of our adoption as sons, which is freedom from the corruption of this world and being conformed to the glorious body of Christ. This is the greatest promised inheritance for all God's children.
If you are concerned and want to know if you are an adopted child of God read what Apostle Paul wrote in I Corinthians 13:4-7 concerning the greatest characteristic of a child of God, speaking of love, he said:" Love is patient, love is kind, love does not envy, it does not boast, it is not proud. Love does not dishonor others, it is not self-seeking, it is not easily angered, it keeps no record of wrongs. Love does not delight in evil but rejoices with the truth. It always protects, always trusts, always hopes, always perseveres." Look at yourself through the mirror of love and check if you see the fruits of love. If your walk is found in the love of God then rest in peace and rejoice.
When you have a calling from God it is an imperative need to cross the bridge. Jesus is not going to cross the bridge for you. To be able to cross that bridge you will need a ticket. The ticket has a name and the name is "faith".
The upcoming years are a great opportunity for you to say, "Yes" to Jesus because of the challenges that lie ahead. Real Christians will be targeted by the dark world. It is going to be a time when Backsliders will return to the Lord, but yet it will be impossible for the Lukewarm to stay among Born Again people. We cannot cross the bridge with pride, arrogance and unforgiveness. Without forgiveness there is no bridge. "For narrow is the gate, and straight is the way, that leads unto life, and few are they that find it." Matthew 7:14
We have a divine destiny and if this divine destiny does not connect us together then we have failed our purpose. When two people have the same destiny, no satan and no darkness can attack them.
The upcoming year is also going to be a year of many challenges and my advice is to be very careful with your friendships and your connections. Satan can use those who are close to us to affect us. We are living in days of panic and many people are trying to survive. If you are not under the cover of God you will not be able to make it. You will need the ticket of faith. For this reason, you need a good fellowship of Christ and a spiritual leader that is chosen by God to help you.
When the wise men were looking for Jesus they were following the scriptures to go and find Him, then God sent a Star to guide them where Jesus was. The same for you, you need a Star to guide you where Jesus is. The Star represents a person called by God with gifts and talents that can lead the people of God to their destiny. You need to find that spiritual person and you need to find the right place where you can grow spiritually and serve the Lord.
My advice to you is to tear down the old building and start building a new one. As long as the old is there you will never build a new one. "And no man puts new wine into old wineskins; else the wine will burst the skins, and the wine is lost, and the skins as well: but they put new wine into fresh wineskins." Mark 2:22
As you cross over that bridge, don't destroy it. But instead make room for somebody else to cross it also. We are called to prepare the way of the Lord. The gift you have received from God is to help others. It is not to keep it to yourself. When you surround yourself with the right people you will discover yourself. I encourage you to discover your gifts and use them to glorify the name of the Lord.
To see the fruit of the bee there has to be a beehive and to see the value of the beehive there has to be bees there that work. The purpose is to produce a good quality of honey.
The Bible says, " I didn't see darkness to overcome light and hatred to overcome love and the past to overcome the future". Many people in the process of building their future were building it around their past. These people are destroyed today. You have to know that your name is not history, but it is present and future.
Be aware that as you cross the bridge you will face a lot of challenges because you have to step upon serpents and scorpions.
And He said unto them, "I beheld Satan fallen as lightning from heaven. Behold, I have given you authority to tread upon serpents and scorpions, and over all the power of the enemy: and nothing shall in any wise hurt you. Nevertheless in this rejoice not, that the spirits are subject unto you; but rejoice that your names are written in heaven." Luke 10:18-20
I remember years back I visited a local Church and the pastor asked me to teach about prayer. And I tried to explain that prayer is like a big palace with many rooms, each one representing a different kind of prayer. Every time you go to pray, you have to know what you need from the Lord. It may be that you need to commit your life to the Lord, or to rise to another level of spirituality, or to forgive or loose somebody that you have tied up in your heart. There are many other reasons for prayer.
Prayer will change your life and your ministry. If we do not pray, sin and worldliness will come. The life of prayer must hit the people of God. I heard a preacher saying, "Whoever blows will not get dusty!"
The time of prayer should bring joy and not become a burden in your life, because through it we prepare the way of Christ. Let's open up all the doors of prayer that God will reveal to us, one by one.
You must know that prayers prayed with teamwork and unity have power and are the greatest threat to the kingdom of the devil.
"And when they had prayed, the place where they had gathered together was shaken, and they were all filled with the Holy Spirit and began to speak the word of God with boldness." Acts 4:31
The prayer of praise and worship of the believer is very important.
I have heard someone say, "When the praises go up, the blessings come down."
"As soon as He was approaching, near the descent of the Mount of Olives, the whole crowd of the disciples began to praise God joyfully with a loud voice for all the miracles which they had seen." Luke 19:37
In the prayer of repentance you must know the problem of your heart. The spirit of repentance that moved over the prodigal son brought excellent results:
But when he came to his senses, he said, 'How many of my father's hired men have more than enough bread, but I am dying here with hunger! I will get up and go to my father, and will say to him, "Father, I have sinned against heaven, and in your sight; I am no longer worthy to be called your son; make me as one of your hired men.'" Luke 15:17-19
There is the prayer of agreement that Jesus taught His disciples and He gave it tremendous authority:
"Again I say to you, that if two of you agree on earth about anything that they may ask, it shall be done for them by My Father who is in heaven" Matthew 18:19
Also, there is the prayer of forgiveness. Every time I entered that area of prayer in order to forgive somebody's mistake, I enjoyed a great satisfaction and the peace of God in my heart.
We must know as Christians, "You need to forgive and you need to be forgiven."
"My heavenly Father will also do the same to you, if each of you does not forgive his brother from your heart." Matthew 18:35
Forgiveness of our sins, strikes the roots of all pains. Sin is the disease of the soul;
Jesus is the solution to all fundamental issues of life. He is concerned about our well-being, both physical and spiritual (Mark 2:5 "Son your sins are forgiven")
Give another change to the people.
If you see that your worries and cares have become a problem in your ministry, then pray to get rid of them.
"…casting all your care upon him; for he cares for you." 1 Peter 5:7
In Luke 10:31, when Jesus visited Martha's home, he saw that she was very busy. So Jesus said to her, "Martha, Martha…you are worried and upset about many things..." Then Jesus exalted her sister who had chosen to do what is better. That is what all of the leaders of God have to do. As Christians, it's time to transform our lives from worriers to warriors.
We are now in the room of prayer of faith. I heard that somebody once said, "Only God can move mountains, but the prayer of faith moves God".
"Therefore I say to you, all things for which you pray and ask, believe that you have received them, and they will be granted you." Mark 11:24
It is impossible for someone to please God without faith, because faith sees the invisible, faith believes the impossible and faith receives the incredible.
The prayer of intercession will help people and Churches that need the intervention of God. Jesus is "living always to intercede" (Hebrews 7:25). The measure that He is going to use us is dependent on the measure of our closeness to Him. After all, this is the basic nature of Christ as a Mediator and Priest.
The Lord said to His disciples concerning all they bind or loose: You may have the authority of God to bind the spirits of wickedness, but you must loose free your brother in your heart and in your mind.
" I will give you the keys of the kingdom of heaven; and whatever you bind on earth shall have been bound in heaven, and whatever you loose on earth shall have been loosed in heaven." Matthew 16:19
We are now in the room to pray with unknown tongues, then the Spirit of God can speak marvelous things through you in other tongues, because according to Mark 16:17, "those who have believed: …they will speak with new tongues".
The Holy Bible says that there is a five fold ministry (Ephesians 5) and nine gifts and these all come from the Lord. Many Christians today, speak unknown tongues. Read 1 Corinthians 14. But we must know that where there is the genuine, there is also the fake because as a leader of God working so many years on the Prayer Line of Liberty in USA, I have seen many possessed people during their deliverance speak in unknown tongues. Satan gives them tongues to connect with him and the kingdom of darkness because where there is the genuine it is possible to see the fake.
When someone is a born-again Christian and is living under the influence of the Holy Spirit they don't have to worry about that because their body has become a temple of the Holy Spirit. This is the reason why we must close all the doors to satan's devices because if we find ourselves in sin then it is possible for satan to have legal rights upon our lives.
Also, there is a room for prayer of self-deliverance from demons and weakness.
We must know that Jesus' goal is to destroy every yoke of sin and satan's plan is to keep you in bondage. He gives us a plan on how to defeat satan.
Demons worry when you command them to go out of their dwelling, in the name of Jesus.
But, as Christians, we must know the difference between when it is demons that must be delivered and when it is our weaknesses. Satan uses our weaknesses to destroy others. We inherited our weaknesses from our relatives, generational curses. Those are demonic influences but they come from the outside. This is why the leader who has authority to rebuke the demons must say, "You demon, I call you by name, wherever you are, in and out, come out."
Because the Bible never covers the mistakes of the leaders, we know that many of them have weaknesses;
Moses was under the spirit of anger
Noah liked to drink wine
Peter had fear
David had lust
Paul was a persecutor
Jacob was a deceiver
This is the reason why the Lord chose leaders with their weaknesses so that when they grow they glorify the name of the Lord.
My advice to those who read these spiritual notes is that if you do not spend hours in prayer, your ministry will not have any dynamic future.
The Lord promised that the future sacrifices of His people would be clean in all nations. This takes place today in all the born-again Churches of the earth that worship God in Holy Spirit and truth.
In every marital relationship God is the chief husbandman. In this sense of a perfect marriage, it is a union of God, the man, and the wife. The role of the man is to be responsible for making decisions and the woman's role is to be an advisory influence. A woman is not called by God to be an opponent of her husband. If the man makes a mistake, the wife can give advice, but without conflict.
In Genesis 21:10, we read how Sarah tried to advise her husband: Therefore, she said to Abraham, "Drive out this maid and her son, for the son of this maid shall not be an heir with my son Isaac."
Abraham went and prayed afterwards, but it took time for him to take action and that caused war between them. Whenever there is a disagreement between the husband and wife, it's not necessary to throw oil on the fire. The heart is not supposed to hide bad files of past wrongs. A wife must know that Jesus appointed a husband to be a shepherd to her. The Bible says that the head of the husband is the pastor and the head of the pastor is Jesus.
There are three things that must change in marriages; character, attitude, and conduct. Good conduct is a result of having a good relationship with God.
Remember, what Proverbs 19:14 says, "House and wealth are an inheritance from fathers, but a prudent wife is from the Lord." In times of a wife's weakness, the husband is supposed to be the strong one. When there's a disagreement between the husband and wife, they must resolve their differences and be in agreement with one another. If they don't, then they are both flesh. They must learn to use the word of God to work out their differences. Nothing happens for nothing. And behind every situation there hides a spirit. Satan always uses conflict to bring you out of your focus concerning your assignment in your household. In order to try and cause Adam to fall, satan went to his helper.
Are you the husband in your house? Then your assignment is to be a problem solver.
Are you the wife? Your assignment is to be a problem solver, if you are to play the role God has given to you.
In every marital relationship God is the chief husband and therefore, the union is not empty when one of the partners dies.
If you are a Christian and you're planning to abandon your marriage, you have to know that Jesus does not like divorce. If you're considering divorce, then it means you don't recognize Jesus as a Problem Solver.
In Matthew 19: 9, Jesus answered the Pharisees question about divorce: "And I say to you, whoever divorces his wife, except for immorality, and marries another woman commits adultery."
Jesus can restore the broken marriage. Remember my dear soul, in any marital life there must be three personalities involved: the groom, the bride and Jesus.
When a marriage is from the Lord, He will give fruit of the womb, and they will later become members of the Kingdom of Heaven.
Remember that there is an enemy who always fights against you to try and give you the wrong person. If you do marry the wrong person, your life shall be difficult and the peace of your home shall be lost. It is not God's will for people to be alone, but to find the correct mate He ordained for them.
And don't forget to include Jesus in your wedding, otherwise even your honeymoon will be questionable.
If you are looking around to find Jesus, you should first look for a star that will lead you to Him. When Jesus was born, wise men came from the east to Jerusalem to worship Him following His star. "Now after Jesus was born in Bethlehem of Judea in the days of Herod the king, Magi from the East arrived in Jerusalem, saying, "Where is He who has been born King of the Jews? For we saw His star in the east and have come to worship Him." Matthew 2:1-2 As Christians we know that Jesus saves, but the star will lead you to the Savior. The star will show you the way you should go, and will be there helping you along the way. This star is the Pastor that God has placed in your life and you should know that God sent him. When you embrace and support him and the work that God has called him to do, you will have a successful life. "For He whom God has sent speaks the words of God; for He gives the Spirit without measure." John 3:34
Some Christians say: "Jesus is my shepherd" and they do not submit themselves to any ministry. According to the New Testament, we are all members of the body of Christ and that God has set in the Church some apostles, prophets, teachers, pastors and evangelists. They are men and women with spiritual gifts, given to them by God, to serve the body of Christ, and enhance the spiritual growth of the believers. We all need a spiritual covering. We all need a star. (Ephesians 4:11-12)
When you obey your pastor you are obeying the Word of God. In the book of Hebrews chapter 13 verse 17, we see the author encouraging the believers to obey and submit themselves to those who rule over them, because they watch for their souls and must give account to the Lord for them. "Remember those who led you, who spoke the word of God to you; and considering the result of their conduct, imitate their faith." Hebrews 13:7 When the pastor has a good relationship with his flock then the church will also function properly. Their relationship should be a relationship of mutual trust, respect, understanding and love. It is very important to build this relationship in honesty and learn to hear the voice of God and not the gossips and the whispers of the enemy.
Remember: The way of obedience is the way of blessings.
When you have a problem, bring the problem to your Pastor for solution. Don't act like Ananias and Sapphira, that were not honest to the Holy Spirit and to the Apostles and were judged by God for their choices. " And as he heard these words, Ananias fell down and breathed his last; and great fear came over all who heard of it." Acts 5 :5 All the heroes of faith, like Abraham and Moses, had mutual relationships with others and with God. Moses knew the ways of God but the Israelites experienced the miracles. "He made known His ways to Moses, His acts to the sons of Israel." Psalm 103:7
We still hear people today saying: "That says the Lord" but we don't see: "That does the Lord". Prophecies without boundaries will stop. When you prophesy, you also have the solution to the problem. When you prophesy, signs and wonders, healings, deliverances, and breakthroughs should take place. When you speak God's message amendments should happen.
Know that in the Church there are 3 categories of people:
a. Those who are saved and want to maintain their salvation
b. Those who want to be saved and
c. Those who come for their own material gains (some will leave and some will be saved)
In the Church you will also find 4 kinds of people: The ones that will add to your life The ones who will multiply into your life The ones, that will subtract and divide from your faith.
My question is: In what category are you?
"Many people, while they were building their lives around their past have been destroyed" "If you feel pain in any condition that you pass, check yourself maybe you live out of the truth and you need help, ask your Pastor to helps you"
THE WOMAN WITH THE ISSUE OF BLOOD
Now there was a woman who had been suffering from hemorrhages for twelve years. She had endured much under many physicians, and had spent all that she had; and she was no better, but rather grew worse. She had heard about Jesus, and came up behind him in the crowd and touched his cloak, for she said, "If I but touch his clothes, I will be made well." Immediately her hemorrhage stopped; and she felt in her body that she was healed of her disease. Immediately aware that power had gone forth from him, Jesus turned about in the crowd and said, "Who touched my clothes?" And his disciples said to him, "You see the crowd pressing in on you; how can you say, 'Who touched me?' He looked all around to see who had done it. But the woman, knowing what had happened to her, came in fear and trembling, fell down before him, and told him the whole truth. He said to her, "Daughter, your faith has made you well; go in peace, and be healed of your disease" Mark 5: 25-34
The Lord never refused to offer His help when He was asked, because that's His nature, to always give. He gives to all and receives from no one.
When you come to Jesus with faith, born from the Spirit, you receive. The woman with the issue of blood, first heard, then believed and finally received!
When she touched Jesus she came in contact with Him and something happened. According to the scriptures, she saw her healing before she ever received it. We see this when Jesus addresses the woman with these last words:"DAUGHTER, YOUR FAITH HAS MADE YOU WELL".
When you acknowledge Him, power goes forth from Him and meets your need. The Lord persisted to find the person who touched Him. Why do you think He did that? He did it for two reasons: First, because He wanted to show to all those around Him that there are different kind of touches. There is a touching that is born by emotion and a touching that is experienced by Faith. And secondly, because He wanted to let them know that He saw that power going out of Him, emphasizing that this power doesn't go to everyone. Jesus knew that someone in the crowd was greatly blessed and that required that the testimony of that person be heard publicly. He wanted people to know all the details of her sufferings and how much money she had spent on doctors all these years.
There were many that were touching Him, but they did not receive any healing because there was no acknowledgement of God's presence in their life.
When you see a "DIVINE APPOINTMENT" in the Bible, you also see the solution in every situation.
When the blind man, Bartimaeus, heard that Jesus was in Jericho he cried out with a loud voice asking Him to have mercy on him. And even though many people tried to silence him he persisted until Jesus responded to his cry and healed him. Mark 10:46-52
A man named Zacchaeus wanted to see Jesus, but because he was little of stature and there was a big crowd, he climbed up into a sycamore tree to see Him when He would pass by. The moment Jesus came to that place He looked up and saw him and told him to come down because He was going to spend the day with him at his house. Zacchaeus was touched in such a way that his inward change was demonstrated by outward actions. Luke 19:1-10
When you are desperate for a divine touch there is no way that Jesus will pass you by. His loving mercy is present to respond to your heart's cry.
Stay Blessed
Apostle John Zavlaris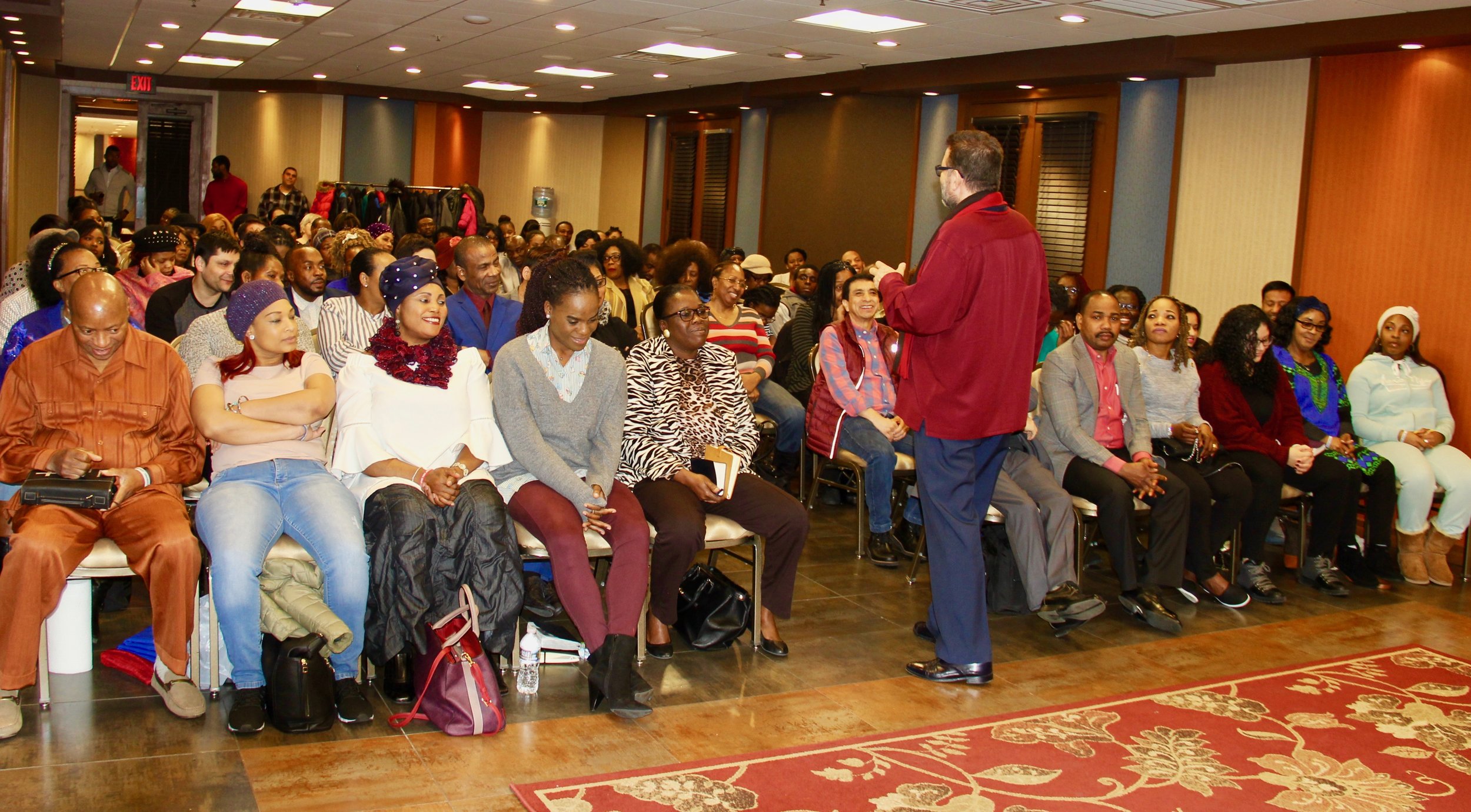 EXPOSE THE THINGS THAT LIMIT YOU SPIRITUALLY
EXPOSE THE THINGS THAT LIMIT YOU SPIRITUALLY
"When you expose the things that limit you spiritually then satan does not have legal rights upon you anymore"
In the book of Psalms chapter 51, we see David exposing the things that limited him and he was blessed. When he exposed things from his past, he knew that God would come and give him strength. David said to the Lord, "do not comfort me if you don't cleanse me first." As Christians we have to know that the flesh has to be humbled. And the question is how? You have to know that when your pride is getting hurt, that is when you are getting humbled. Because of the spirit of pride in people they do not like to expose themselves. It is because of their ego. The ego prevents people from confessing.
Psalm 51:5 "Surely I was sinful at birth, sinful from the time my mother conceived me."
This is what we have inherited! Because we have a sinful nature we have the tendency to hide our sin.
When Adam was questioned by God, he blamed everything on his wife. And his wife blamed everything on the snake. No one took the responsibility even though God was giving them the opportunity to fix the mistake.
We have to know as Christians that gold has to go thru the fiery furnace of humbleness.
When you expose the problem, satan has no legal rights upon you.
We must know that the problem is the darkness. When the problem is brought out into the light, then the problem becomes light. The problem continues when it remains in darkness, but when we humble ourselves and we bring the situation into the light that's when God is able to give us our request. That is why in the Prayer Line of our ministry many receive. Those that bring the problem into the light are the ones that receive. When we expose whatever is hidden in darkness that is when the enemy is humiliated.
All the hero's of faith exposed their weakness. To Peter, Jesus said, "Get behind me satan," to Moses, He said, "because you did not follow My instruction you will not inherit the promise land." To David, God sent His Prophet to tell him "It was not good behavior, as a king, to do what you did to Uria's wife. And we know as Christians, that King David accepted the correction and confessed his mistake to God and received his forgiveness. Because he knew that only Jesus is the Problem Solver of his situation. Forgiveness is not just a point of contact with God, but the "bridge" that connects us with God.
Perfect people do not exist upon this earth. Only Jesus was perfect and everything He did, whatever He said, was perfect. We are responsible to follow Him to the end.
Titus 2:15 "These, then, are the things you should teach. Encourage and rebuke with all authority. Do not let anyone despise you."
Apostle Paul tells his leader, to rebuke with all authority. When you rebuke by the Holy Spirit it brings blessings. But when you rebuke by the flesh it brings strife.
II Timothy 4:2-3 "Preach the word; be prepared in season and out of season; correct, rebuke and encourage—with great patience and careful instruction. For the time will come when people will not put up with sound doctrine. Instead, to suit their own desires, they will gather around them a great number of teachers to say what their itching ears want to hear."
Those who do not accept correction, go to churches without sound doctrine and follow their own lusts. They do not want to change, they want to hear what they want to hear.
I Timothy 5:20 "Them that sin rebuke before all that others may fear."
In this scripture it is important to understand that rebuke should be done before all the believers of the church. Because if the Pastor does not rebuke and say what needs to be done then the whole congregation will be contaminated with the same sin.
You must know as a Christian that whatever you hide in your heart one day is going to kill you. If you do not believe me, ask King Saul. Because of his jealousy and bitterness towards David he made wrong choices against the will of God and against another Anointed Man of God. Because of this He was no longer under God's protection and lost his life. You cannot reach for a higher spiritual level if you do not empty yourself of the past.
Remember the story of Joseph, the Lord brought him to a place of promotion, but in that place Potiphar's wife was waiting for him. Joseph encountered the spirit of temptation in that place of promotion. Potiphar's house was his promotion but not his reward. Because after that, the prison followed until he arrived at the throne of Pharaoh. Because of all the things he went through God prepared him to help the people of Egypt in the time of famine.
II Corinthians 12:7-9 "or because of these surpassingly great revelations. Therefore, in order to keep me from becoming conceited, I was given a thorn in my flesh, a messenger of Satan, to torment me. Three times I pleaded with the Lord to take it away from me.
But he said to me, "My grace is sufficient for you, for my power is made perfect in weakness." Therefore I will boast all the more gladly about my weaknesses, so that Christ's power may rest on me."
The thorn in Apostle Paul's side was the method God used to keep His servant humble.
The problem that we face puts us in a position where we need to be constantly in prayer. If you do not have the strength to expose your sin then you have pride. When your pride gets hurt that's when humbleness, healing and freedom comes. Correction and confession makes our future strong. So now, do it publicly so the enemy does not have legal rights on you.
Say with me "the Bible is my correction. "
You have to know that the crisis that you are facing as a Christian is around you, not inside of you. If you allow satan to bring crisis to your heart that is the problem. Bring Christ's peace in your heart; take control of your situation. And if you cannot bring peace because of the crisis then keep yourself cool and calm. If you cannot handle the situation that you find yourself in then keep your heart in peace. Do not allow the problem on the outside to effect you. That is where you see the difference between Christians and the people of the world.
Remember, it is only when you expose your weakness, that the Lord comes and gives you strength.
Pray now with Apostle John.
Father God, I come humbly before you today to choose you as my only Lord and Savior. Please forgive me of my sins, known or unknown.I believe, by faith, your Son Jesus Christ died on the cross to save me from satan, sin and death.Please wash me in your precious blood. Cleanse me and make me whole. In Jesus' mighty name. Amen
A mentor is someone with unique talents who is ready to share great ideas. A mentor is someone with vast experience and talent who does extraordinary things that have been proven by witnesses. A mentorship is like a teacher-student relationship except that you have one-on-one tutoring. And a big bonus is that you don't pay for the lessons.
Another definition of a mentor is a person that has gone through the school of persecution and hardship. A godly mentor is a person who has tasted rejection and isolation but has learned to rejoice in all things through the power of praise and thanksgiving.
It is important to surround yourself with people that will influence your life to achieve extraordinary things.
The mentor that God will place in your life will bring instruction in righteousness to your life. The mentor that God will place in your life can see the gifts in you that God has given you before you see them in yourself. You have been created by God in such a unique way, there is no one like you, you are one of a kind and you should not compare yourself with others or imitate others. Be yourself…
In order to enjoy the mentorship, sincerity is essential. It is actually the most important thing because without sincerity you will not be able to stay for the long run in receiving what you most need in life. If that relationship with your mentor is not built upon honesty, in the end it will be destroyed. Another important factor of mentoring is that you have to be humble, you have to empty yourself in order to accept someone as a mentor and to receive the new wine. And no one pours new wine into old wineskins. Otherwise, the wine will burst the skins, and both the wine and the wineskins will be ruined. No, they pour new wine into new wineskins. Mark 2:22
It's not about how many teachings you have heard, but it is about the new things God wants you to learn so you can walk in your destiny and your calling. Mentoring is about new teaching, new doctrine, and new life!
In the world they choose mentors according to their fame and their wealth. But as a believer and a child of God you need the leading of the Holy Spirit when you are seeking a mentor. God can give you a beautiful dream that will confirm who that person should be.
A true mentor sees, knows, and understands much more about you than you do about yourself. He knows the way better than you do. He has the heart of a loving father who embraces his children with compassion. He teaches them, instructs them, points them in the way, protects them from the enemy and corrects them. He is always watching over them and becomes the same as Apostle Paul became… read "I am writing this not to shame you but to warn you as my dear children. Even if you had ten thousand guardians in Christ, you do not have many fathers, for in Christ Jesus I became your father through the gospel. Therefore I urge you to imitate me" I Cor. 4:14-16
The mentor is the last and permanent covering for your life. The mentor has a lifetime relationship with his students, as Elijah had with Elisha. Elisha remained with Elijah until the last moments of his teacher's life on earth. He was willing to follow and learn in order to gain power to do the work to which God had called him. As a result, the mantle of his mentor came upon him the day he was taken in heaven by a chariot of fire. II Kings 2:1-16
One day the mantle of your mentor will come upon you also.
Ask yourself, "What is my life without a mentor? What is my life without a coach? What is my life without a teacher? What is my life without inspired guidance?" If you find yourself in the place that you need a mentor to continue the race, ask and it shall be given to you.
We all need a mentor in our lives. As Christians, we know that the best mentor of your life is when the Lord provides someone with an Apostolic Call because the Apostles have Jesus as their mentor.
As children of God we have been called to do the right thing everyday of our life.
In order to accomplish this, our mind has to be in submission to us and not what controls us because everyday our brain bombards us with thoughts, both positive and negative. The negative thoughts are planted in our mind by satan and the positive thoughts come from the Lord. But, we have to choose which thoughts we will act on and which ones we will reject.
As a Christ person, you have to know that the choices you make today will determine who you shall become tomorrow. The world that you live in today is nothing but a product of your testimony. If you are not satisfied with the world that you live in, there is a solution, change your testimony. Do not be deceived, God is not mocked; for whatever a man sows, this he will also reap. For the one who sows to his own flesh will from the flesh reap corruption, but the one who sows to the Spirit will from the Spirit reap eternal life. Galatians 6:7-8
Depending on the way you use your tongue, the Bible says, you can either move mountains or you can kill people. With the fruit of a man's mouth his stomach will be satisfied; He will be satisfied with the product of his lips. Death and life are in the power of the tongue, And those who love it will eat its fruit. Proverbs 18: 20-21
As a Christ person, you must learn to use your tongue against the devil in your situation.
Change Your Testimony!
Be watchful of your thoughts, because those thoughts will bring words in your mouth. Be watchful of your words because they shall bring action. Be careful with your actions, because they will bring bad habits. Be careful of your habits because they will build your character. Watch your character because it will build your destination.
In the book of Matthew, chapter 25, there were 10 virgins, only 5 were wise and had their candles full of oil. The oil is the character of Jesus Christ.
Remember: "Whatever you declare, is what you will receive" The reason that you are in the Church, is to receive the character of Jesus Christ because Jesus said, " those who connect with Me will be one Spirit". And, "Where I am, there will be my servant."
The thoughts of the author
The degree in which you build your character will determine the outcome of your destiny.
"NEW LIFE IN CHRIST"
"So Jesus said to them again, "Truly, truly, I say to you, I am the door of the sheep. All who came before Me are thieves and robbers, but the sheep did not hear them. I am the door; if anyone enters through Me, he will be saved, and will go in and out and find pasture. The thief comes only to steal and kill and destroy; I came that they may have life, and have it abundantly." John 10:7-10
In the book of John, chapter 10 verses 7-10, it says that, "none of the sheep hear another voice except the voice of the shepherd."
You cannot know who the thief and the robber are without knowing Jesus Christ. In the scriptures we see Jesus preparing a table of blessings before our enemies, which means there is no table without an enemy. King David says "You prepare a table before me in the presence of my enemies;" Psalm 23:5
And there is also no field without weeds, as it is mentioned in the book of Matthew 13:24-30;
"Jesus presented another parable to them, saying, "The kingdom of heaven may be compared to a man who sowed good seed in his field. But while his men were sleeping, his enemy came and sowed tares among the wheat, and went away. But when the wheat sprouted and bore grain, then the tares became evident also. The slaves of the landowner came and said to him, 'Sir, did you not sow good seed in your field? How then does it have tares?' And he said to them, 'An enemy has done this!' The slaves said to him, 'Do you want us, then, to go and gather them up?' But he said, 'No; for while you are gathering up the tares, you may uproot the wheat with them. Allow both to grow together until the harvest; and in the time of the harvest I will say to the reapers, "First gather up the tares and bind them in bundles to burn them up; but gather the wheat into my barn."
The weeds represent the persecution and all the crises in our life. They exist to promote God's purpose in your life. Weeds are the ground where faith flourishes.
When have you ever said, "It is good for me that I have been afflicted," as David said "It is good for me that I was afflicted, that I may learn Your statutes." Psalm 119:71:
The word of God says that faith begins in a weak form. When we say 'in a weak form' it means to deny yourself, to pick up your cross and follow Him. To stop looking where you came from and look only where you are going.
The Lord came to preach a new love, a new wisdom and a new faith. And this is the reason he found rivalry from his opponents. This new kind of love, wisdom and faith cannot escape persecution. This is the true meaning of being born again.
To be born again, is to change from one form to another, from one purpose of life to another purpose of life and from one way of life to another way of life. This means we have to change to the purpose, way and form of Jesus Christ. To be born again does not mean that you are perfect. When someone is born again his strengths are above his weaknesses. For this reason, put your past aside, it's just a story and instead, pray because God is pleased to speak to every heart that lives in his will.
Man cannot discover new oceans if he does not lose the sight of the shore. The 'shore' is our old life, everything that has to do with our past. There is no discovery without grace according to Ephesians 2:8:
"For by grace you have been saved through faith; and that not of yourselves, it is the gift of God;"
And those who say they discovered the new life without grace lie. Jesus gives us discernment to know when it is the Spirit of God that speaks and when it is man that speaks, which is the flesh. To receive the spirit of discernment, you have to have a divine encounter with Jesus. Peter had one and only encounter with Jesus and that was enough to give him the spirit of discernment. Peter had many people around him but why was it that only he and not the others recognized who Jesus was?
The reason is because he had entrusted his sensitive ear to the voice of the Savior. And Jesus said to him, "Blessed are you, Simon because flesh and blood did not reveal this to you, but My Father who is in heaven." Matthew 16:17:
To entrust yourself to the Savior you need boldness, because boldness comes from an independent mind.
To discover the new life in Christ, you have to change your old ways of thinking and make new decisions to embrace the new way of life, the new life in Christ. We have to live everyday of our life as if it is our last day upon the face of the earth, because tomorrow is a mystery, yesterday is history, the present, however is opportunity. We cannot control the circumstances around us, but we can control our behavior.
When the Truth, which is Christ, was ignored He remained silent because silence cannot be misunderstood. When He did not see hunger and thirst for His Word He remained silent.
"But an angel of the Lord spoke to Philip saying, "Get up and go south to the road that descends from Jerusalem to Gaza." Acts 8:26
We see Jesus' response to a man who was thirsty for the truth. A eunuch from Ethiopia was thirsty for the truth and God sent him Phillip. When you are thirsty for the word of God, God will find you. For this reason you should not seek the blessing, but the One who brings the blessing.
I encourage you to be sensitive to the voice of our Shepherd Jesus Christ and to not be afraid of the weeds that you see around you. They are there for a purpose. Your faith needs these weeds to lead you to this new life in Christ, to discover Him in a deeper way and to know Him in such an intimate way that His voice is so clear to you that the thief cannot deceive or rob from you.
In your Christian life, there must exist the Word of God and the Spirit of God, then you will see the Presence of God in your Life. Satan has "access" to the Word of God but not to God's Spirit. But, we have access to His Spirit. It is the Spirit of God who provides His Word in our hearts and in His Church.
When we talk about fear we must know there are different kinds of fear:
1) Fear of sickness
2) Fear of failure
3) Fear of disappointment
4) Fear of rejection, persecution and the likes.
Question: What kind of fear are you facing now?
Answer: "There is only one way out" Not two.
· As Christians you need to be focused on Jesus.
· As Christians you need to be focused on your destination. Destination means, "I walk with Jesus Christ." Psalm 23:4-5
The bible says, "You prepare a table before me in the presence of my enemies". This means, "Without enemies you cannot prepare a table".
When I defocus then it is impossible to see the table.
In this table there is peace, comfort, goodness, self-control and Joy.
If you defocus from your destination all these things you will lose.
Where there is fear there is doubt. Because Satan first comes in your life with doubt and his target is to shake your faith.
· If you let fear be dominant over you then it will come inside you. "Fear changes focus".
When problems come you need to activate your faith. It is impossible to move in two directions at the same time. Fear is the thief of faith and hope. You cannot claim the promises of God with feelings and emotions, but only with faith.
In the book of Exodus 14:13 when the Israelite's saw the enemy behind them they lifted up Pharaoh with their words and acted like they did not know the Living God.
When they saw the eyes of the enemy they forgot the signs and wonders that the Living God made in their lives. Meaning, "They testified curse in their lives."
Moses said to them "Do not be afraid of them you will see your salvation and you will not see anymore the Egyptians". The same words Apostle Paul said to the prison guard in Acts 16:31. "Today you and your house will be saved." These words where true and fulfilled.
There are two categories of Christians today:
1) Those who fight for God
2) Those who the Lord fights for them
My Question is where do you belong?
Throw your burden upon God and if you ask me how do I do that "By Faith".
Believe what the word of God says. If God has sent you, you cannot be a failure because God never fails.
What did the Egyptians say about the Israelites in Exodus 14:25.
Let us leave from the battlefield because God fights for them.
· You must know disease cannot kill you but fear can.
· Where there is fear there is doubt these two go together
My opinion now my dear soul is put God by faith in the position that belongs to Him in your heart and do not be afraid the victory belongs to you.
Remember fear changes focus.
Say with Apostle John now: "I am in this bible study to acquire the character of Jesus Christ."
Remain Blessed.
What is your obstacle? May be it is fear, worry, unforgiveness, jealousy, anger, pride, hate, unbelief, doubt,or insecurity. God has mercy upon us and never gives us obstacles except when we disconnect with Jesus. Obstacles are instruments in Satan's hands to disconnect you with God. Satan uses anything foolish to disconnect you with our Heavenly Father.
You have the authority of the Holy Spirit to open your mouth and declare: "I refuse to accept defeat, even in the face of negative sense evidence." "Not because of you Satan, will I change my direction." "Not because of you will lose my position."
We need to make a declaration and tell the Holy Spirit to help us like in Psalm 62:5-7
"Yes,my soul, find rest in God;
my hope comes from him.
Truly he is my rock and my salvation;
he is my fortress, I will not be shaken.
My salvation and my honor depend on God;
he is my mighty rock, my refuge."
Sometimes, when obstacles come you think that it is the end of the world. What is sin cannot direct my direction. What is sin cannot dictate my decision. I know as a Christ child that God is still saying something. God is going to strengthen my life in Him. When you walk with the Lord He is on your side. There is only one way, the way is Jesus.
What is your present condition?
"Don't be afraid," the prophet answered. "Those who are with us are more than those who are with them." 2 Kings 6:16
The prophet was cool and calm.He was connected with the Lord at all times. In any situation you find yourself in as a Christian person, when you are cool and calm you automatically authorize the Holy Spirit to handle the situation.
"A certain ruler asked him, "Good teacher, what must I do to inherit eternal life?"
"Why do you call me good?" Jesus answered. "No one is good—except God alone. You know the commandments: 'You shall not commit adultery,you shall not murder, you shall not steal, you shall not give false testimony,honor your father and mother.
"All these I have kept since I was a boy," he said.
When Jesus heard this, he said to him, "You still lack one thing. Sell everything you have and give to the poor, and you will have treasure in heaven. Then come, follow me."
When he heard this, he became very sad, because he was very wealthy." Luke18:18-23
This rich ruler had everything. But, when he came closer to God for the most serious answer that every man should know,
he received the answer from Jesus and left very disappointed. The Lord saw the root cause of his obstacle. His riches were his obstacle. He was in the group of the 'inexcusable'.
Anytime you encounter trials,take that as an opportunity to honor God before man.
"Consider it pure joy, my brothers and sisters, whenever you face trials of many kinds, because you know that the testing of your faith produces perseverance. Let perseverance finish its work so that you may be mature and complete, not lacking anything." James1:2-4
Make these declarations, "The problem cannot dictate my direction and position" and " I am walking with the Lord." We need mind management, material management and self-control. Find what your obstacle is and ask the Holy Spirit to support you in overcoming it. If you are born again your strengths are greater than your weaknesses.
MAKE THE VICTORY OF CHRIST YOUR VICTORY
"Having canceled out the certificate of debt consisting offenses s against us, which was hostile to us; and He has taken it out of the way, having nailed it to the cross. When He had disarmed the rulers and authorities, He made a public display of them,having triumphed over them through Him." Colossians 2:14-15
The Word of God teaches us that in our spiritual walk there are good times and difficult times, and some inevitable mistakes as well. But we shouldn't fix our eyes on our mistakes or the mistakes of others. God has mercy and He forgives us. To change, we must first learn from our mistakes. Learning takes place where change exists.
The old saying "It doesn't matter" is not the way the children of God should speak.
How can someone learn from his mistakes and change himself?
Change can only begin when there is conviction in the heart from the Holy Spirit telling you, "You made a mistake".
There are two categories of people according to the Word of God: The Wise and the Foolish.
In which category do you belong?
When there is pressure and tension in your house and you know that you said the right thing, you have to pray to God to intervene in the situation. When you cannot control your circumstances then you have to control your behavior. In other words, you have to humble yourself and go to your prayer closet. Without humility the waters do not calm.
The Spirit of God will help you to do a self - examination. The wise do not look to find the reason for their mistakes in others. This is what the foolish do. When you examine yourself, you should never throw the errors on others. The wise never blame others for their situation. When the foolish examine themselves, they never see their responsibility in their mistakes. As a result, they encourage themselves to make more mistakes.
"For we are not bold to class or compare ourselves with some of those who commend themselves;but when they measure themselves by themselves and compare themselves with themselves, they are without understanding."
2 Corinthians 10:12
Let the change speak for your life. The Bible says that the 'Victory'is for those that do not give up, for those who endure to the end.
"But he one who endures to the end, he will be saved." Matthew 24:13
To endure to the end you must have patience. To wait with patience, means that there is a battle in progress. Patience is the power that forces deception to be exposed. And faith must be coupled with patience in order to inherit the promises of God. The first step to get patience, which is a gift from God, is to count every trial as a blessing. Promotion comes after the test of faith. Trials and persecutions are the soil where faith flourishes.
For this reason, it is very important in a home that the couple be in agreement with their decisions. If there is division between them their prayers will not be answered.
Patience is waiting for the best, which is called God's time.
You have to have patience to wait for the time God has for you. Without patience you might be led in a wrong direction and fail, which happens to many.
For this reason embrace every trial as a Joy:
"James,a bond-servant of God and of the Lord Jesus Christ,
To the twelve tribes who are dispersed abroad: Greetings.
Consider it all joy, my brethren, when you encounter various trials, knowing that the testing of your faith produces endurance. And let endurance have its perfect result, so that you may be perfect and complete, lacking in nothing.
But if any of you lacks wisdom, let him ask of God, who gives to all generously and without reproach, and it will be given to him." James 1:1-5
When we talk about a trial of faith, we talk about a trial that surpasses our strength.
Even though we know that life is war, sometimes we refuse to embrace that war. We are called to be warriors and to have victory over the battles we face everyday. For the victory of Christ to become our victory, first we have to discover it, to recognize it and to receive it. Victory begins from within. It is the product of war. Without war there is no victory. The enemy of victory is to become lukewarm. Lukewarm Christianity is the result of neglect and indifference.
David was a true warrior and a great example to follow. By observing the way he defeated Goliath, we can learn the way God brings victory in our situations. The victory comes when we handle our battles God's way. David did not consider Goliath a 'Giant', as Saul did. He also thought that he was able to defeat Goliath because he was fighting for God. In his heart he had already won the battle.
"But David said to Saul, "Your servant was tending his father's sheep. When a lion or a bear came and took a lamb from the flock, I went out after him and attacked him, and rescued it from his mouth; and when he rose up against me, I seized him by his beard and struck him and killed him. Your servant has killed both the lion and the bear; and this uncircumcised Philistine will be like one of them, since he has taunted the armies of the living God." 1 Samuel 17:34-36
Every battle that you win with the Lord takes you to another level of skill, knowledge and wisdom, allowing you to successfully handle any need you might have. The victorious one is the one who conquers fear and knows that through Christ his is able to win the battle. We are not alone in this battle. God promises to fight in our battles with us when we involve Him.
This is the difference when you are born again. Your strengths are greater than your weaknesses. God's victory is your victory
Remember, when God positions you to get the victory, do not look at how big the 'walls of Jericho' are.
"So the people shouted, and priests blew the trumpets; and when the people heard the sound of the trumpet, the people shouted with a great shout and the wall fell down flat, so that the people went up into the city, every man straight ahead, and they took the city." Joshua 6:20
There are two kinds of people: the cowards and the fighters. My question is " In what category are you?"
"Nevertheless,the people who live in the land are strong, and the cities are fortified and very large; and more over, we saw the descendants of Anak there. Amalek is living in the land of the Negev and the Hittites and the Jebusites and the Amorites are living in the hill country, and the Canaanites are living by the sea and by the side of the Jordan."
Then Caleb quieted the people before Moses and said, "We should by all means go up and take possession of it, for we will surely overcome it." Numbers 13:28-30
There are many battles in life that we are called to fight. The victory is ours in all of them. Choose to be a wise fighter and learn from the examples of the Heroes of Faith. Make the victory of Christ Jesus your victory.
WHAT IS THE STATE OF YOUR MIND
There can be no point of view at a troubled mind.
There are two opinions say the Word of God:
1. Man's opinion and God's opinion. Man's opinion is always limited and can never comprehend God.
2. God's opinion. Is the genuine position of things. It is the solution to the problem.
If you want to know if you have made good choices in your life, you have to look at the end results. If you want to know which opinion reigns in your life, look at the outcome in every area of your life.
If you don't see the circumstances around you through the eyes of God, you will see three spirits of oppression everywhere: political oppression, religious oppression and financial oppression. The enemy wants to burden God's people with these spirits. Because man has a sinful nature he has the tendency to exert pressure and tension on others so they will submit to his opinion.
To live in this world you need two things, the Grace of God and the Comfort of God. When somebody is under pressure, he cannot have comfort in his heart. But the Bible teaches us that when God is with you there has to be comfort in sorrow, in pain and in sickness. If God is with you, there is comfort in the lion's den, in the fiery furnace, and in the dry pit. Ask the Heroes of faith, they will have something to tell you about God's comfort.
For this promise of God to become a reality, we have to play our role. The bible teaches us that our mind is either a point of contact and communication with the Spirit of God or with the spirit of the enemy, depending on which one we are ruled by. Ask yourself who rules your mind. There are only two choices, God or Satan. If you allow the Holy Spirit to guide your mind then your life will be successful. You need to renew your mind. To wash away all the old ways of thinking, tear down all the strongholds those thinking patterns that do not line up with the Word of God and be refreshed with the Word of God.
For this reason, it is necessary that the state of our mind rises higher and calls on the things above.
"Therefore I urge you, brethren, by the mercies of God, to present your bodies a living and holy sacrifice, acceptable to God, which is your spiritual service of worship. And do not be conformed to this world, but be transformed by the renewing of your mind, so that you may prove what the will of God is, that which is good and acceptable and perfect." Roman 12:1-2
The resurrection of Jesus Christ brought to those who were asleep everlasting life, peace, comfort, and hope,as well as many other blessings.
There are three Sovereign Spirits in the world: God's Spirit, man's spirit and Satan's spirit. God gave us free will and He does not force anyone to believe in Him.
The Holy Bible says in John7:37
"Now on the last day, the great day of the feast, Jesus stood and cried out, saying, "If anyone is thirsty, let him come to Me and drink."
" Enter through the narrow gate; for the gate is wide and the way is broad that leads to destruction, and there are many who enter through it. For the gate is small and the way is narrow that leads to life, and there are few who find it." Matthew 7:13-14
In the Word of God it is very clear that there is one broad way that leads to Death and another one that is narrow and leads to Life. There are no other gates and ways. You can choose only one of the two. Choose one, but don't fall into deception.
Our warfare is spiritual, we don't fight against flesh and blood.
"For though we walk in the flesh, we do not war according to the flesh" 2 Corinthians 10:3
The moment you point the finger and you make somebody else responsible for your condition, you fight against flesh and blood. Demons are always present to try to take the peace and comfort of God from your heart.
The Bible says that, "If God is with you who can be against you?" The real war is inside the heart of man. You need to overcome and not allow defeat. When somebody cannot master this war, then that war affects their environment and they fight with those around them. The enemy is the one behind the fight. It is not your loved ones.
The end of things is the salvation of our soul. And yet your salvation is not the only blessing. The Lord did not come to bring you one blessing. He came to bring restoration to your mind, soul and body. If you have Jesus, you have everything.
"Therefore if you have been raised up with Christ, keep seeking the things above, where Christ is, seated at the right hand of God. Set your mind on the things above, not on the things that are on earth. For you have died and your life is hidden with Christ in God." Colossians3:1-3
God is a Spirit and wants to communicate with our spirit. His connection with us is through our spirit. But if there are problems and burdens in your heart, you will hear God's voice with your ears, but not with your heart. God does not speak to our ears, but He speaks to us through our heart. Keep your connection open to God.
When your heart is convicted it is the work of the Holy Spirit. The best thing is for Christians to say, "I'm sorry."
Your relationship with God can stand only when it begins in a weak form. God has to initiate the training and the coaching. You must know that whatever God starts He finishes.
"Unless the Lord builds the house,
They labor in vain who build it;
Unless the Lord guards the city,
The watchman keeps awake in vain." Psalm127:1
It is never late to start applying the Word of God in your life. "Today is the day of Salvation," says the Word of God.
"Then Jesus was led up by the Spirit into the wilderness to be tempted by the devil." Matthew 4:1
What are you mostly feeding, your flesh or your spirit? Use the Word of God to establish your walk with the Lord. Use the Word of God to live forever.
"Therefore, having been justified by faith, we have peace with God through our Lord Jesus Christ, through whom also we have obtained our introduction by faith into this grace in which we stand; and weexult in hope of the glory of God. And not only this, but we also exult in our tribulations, knowing that tribulation brings about perseverance; and perseverance, proven character; and proven character, hope; and hope does not disappoint, because the love of God has been poured out within our hearts through the Holy Spirit who was given to us." Romans 5: 1-5
The Bible says that we should boast in our sufferings. When was the last time you boasted in the sufferings you are going through. (In this passage it does not talk about the sufferings of sin, but because of our faith in Jesus Christ.) In times of trial and tribulation it's good to thank God.
"No temptation has overtaken you but such as is common to man; and God is faithful, who will not allow you to be tempted beyond what you are able, but with the temptation will provide the way of escape also, so that you will be able to endure it."
1 Corinthians 10:13
This is a promise from God.
Moses said to God " I'm not going if You don't come with me." God's comfort is with you when you suffer, when you are persecuted and when you are in poverty. Many have not realized that life is a war and not a game or fun. Life is very short and the years are passing by.
"You brood of vipers, how can you, being evil, speak what is good? For the mouth speaks out of that which fills the heart. The good man brings out of his good treasure what is good; and the evil man brings out of his evil treasure what is evil. But I tell you that every careless word that people speak,they shall give an accounting for it in the Day of Judgment." Matthew 12:34-36
Your words and your actions will follow you. What is your treasure that will follow you over the years of your life and will vindicate you? The scriptures say that you will be condemned or you will be vindicated. The Lord will come anytime He desires. Let's say he comes after the preaching. What treasure do you have that will follow you and will vindicate you?
What is the condition of your mind? The scriptures teach us that the victorious ones are former losers.
I would like to ask you, how many people have you spoken to and affected their life so that they have come to Christ?
In the New Testament, God and man become one.
"But the one who joins himself to the Lord is one spirit with Him." 1 Corinthians 6:17
God doesn't have a mouth, eyes and hands, but He uses yours to talk about Himself, His sacrifice, His resurrection and His Word. He talks through you. When God comes into some body's life, He puts an end to their past and gives birth within the man to a new future. When Godin His Sovereignty takes control over our lives, He is the one that leads and not the flesh anymore. Only what is bornfrom God can conquer the world.
The scriptures say,
"Do not be bound together with unbelievers; for what partnership have righteousness and lawlessness, or what fellowship has light with darkness? Or what harmony has Christ with Belial, or what has a believer in common with an unbeliever? Or what agreement has the temple of God with idols? For we are the temple of the living God; just as God said,
"I will dwell in them and walk among them;
And I will be their God, and they shall be My people.
"Therefore, come out from their midst and be separate," says the Lord.
"And do not touch what is unclean;
AndI will welcome you.
"And I will be a father to you,
And you shall be sons and daughters to Me,"
Says the Lord Almighty." 2 Corinthians 6:14-18
It is impossible for a non-believer to receive the Holy Spirit.
Concerning the Baptism of the Holy Spirit, the bible teaches us that human hands cannot be involved. Heaven does not agree with the heart of man. The Baptism of the Holy Spirit can never occur when man is under the influence of his flesh. The Baptism of the Holy Spirit is a gift from God.
God is the One that prepares your heart, enters inside your heart, and He says, "You are the light of the world and the salt of the earth."
"I will ask the Father, and He will give you another Helper, that He may be with you forever." John 14:16
The Spirit of Truth is with us and in us. It is a gift of God to those who are obedient.
To know God does not mean that I only look at His works. For over 40 years the Israelite s were looking at God's works and they died in the wilderness. Moses saw God, not just the works.
Ask yourself now, "How long will I be dying in the desert?" "Am I going to the Promised Land through the wilderness?"
You need to declare, " I will not die in the desert. I will see the glory of God in my life." Only those who see and know God will receive from Him.